Quick Overview
| | |
| --- | --- |
| INSTALLATION | ⭐️⭐️⭐️⭐️ |
| MOVABILITY | ⭐️⭐️⭐️ |
| DURABILITY | ⭐️⭐️⭐️⭐️ |
| COST | ⭐️⭐️⭐️⭐️⭐️ |
Pros
Easy to affix to the wall
Adequate-quality nozzle
Sturdy water connection
Pulls out smoothly
Easy to Use, Retractable
Cons
Needs to be retracted slowly
Does not detach from wall
With a mountable design that can easily be attached to the side of your house, garage, or shed, the Ayleid Retractable Garden Hose Reel is a highly versatile place to store your garden hose.
You'll undoubtedly appreciate the numerous features that are far more convenient than traditional hose reel carts, especially if you want to keep your hose off the ground.
For a space-saving solution on your property, this unit will quickly become one of your favorite pieces of garden equipment.
CHECK LATEST PRICE ON AMAZON.COM
Ayleid Retractable Garden Hose Reel Review
Keeping your hose stored is ideal, primarily if you've invested a lot into your gardening equipment and want to keep it as good as possible over the years.
Instead of relying on a unit that has to take up floor space in your backyard or shed, you can mount this model so that you can take advantage of as much storage space as possible.
Also, you'll find the innovative mounting bracket allows you to swivel the entire hose reel up to 180 degrees for even more flexibility.
Made with brass components, the manufactured took care to make sure this hose reel lasts. This is a feature a lot of cheap hose reels leave out.
You'll also find that it also has a contemporary aesthetic that is quite similar to the other tools you might already have in your backyard.
Who Is This Hose Reel Meant For?
The goal of this Ayleid Retractable Garden Hose Reel review is to give you the non-biased information you need to make a purchasing decision, so here's the best tip we can give you:
The Ayleid Retractable Garden Hose Reel is made for people who want to water a small yard quickly.
If you've been searching for a way to keep all of your gardening equipment more organized, this is a product you'll want to get your hands on.
One of the most challenging things to keep organized is a hose, especially if it's longer than 20 to 50 feet.
As a better alternative to throwing your hose in the corner and hoping it stays in its position, you can use the Ayleid Retractable Garden Hose Reel to help.
One distinction that the Ayleid Retractable Garden Hose Reel has from other reels is that it does not detach from the wall like other retractable hoses do. So you need to be sure that the 65 foot hose will be long enough for all your watering needs in your yard.
On that note, It's also the ideal size for most average garden hoses since it can handle up to 65 feet, so you won't have to worry about having an oversized cart taking up too much space on your property.
What's Included?
There are a couple of extra accessories included with the Ayleid Retractable Garden Hose Reel, including the hardware needed to affix the reel to the wall.
Every order will also receive an nine-pattern nozzle that you can easily connect to the built-in retractable hose so that the unit is ready to use right out of its box.
By far, the most convenient item included with every order is the hose, as you won't have to worry about buying one on your own time.
Overview of Features
Here are the things you'd expect from this product:
Unlike most other hose reels, you will receive a 65-foot retractable hose with your order, which makes the reel ready to use as soon as it arrives.
The retractable feature is spring-loaded with a stopper, so you can pull as much hose as needed and prevent it from reeling itself back in until the job is finished.
Once you're done using the hose, it will retract itself back into the reel slowly, so that you won't have to crank it again manually.
In the garden hose world, brass is king because it doesn't rust. Many manufactures choose to equip their garden hose reels with aluminum or steel fittings because they are cheaper.
Steel is made of carbon and iron, which are prone to rust. Aluminum doesn't rust, but it breaks down when exposed to water for long periods of time.
Neither have the lasting power that brass does.
With its brass fittings, you can expect the Ayleid Retractable Garden Hose Reel to resist leaks and last a bit longer than other competitive products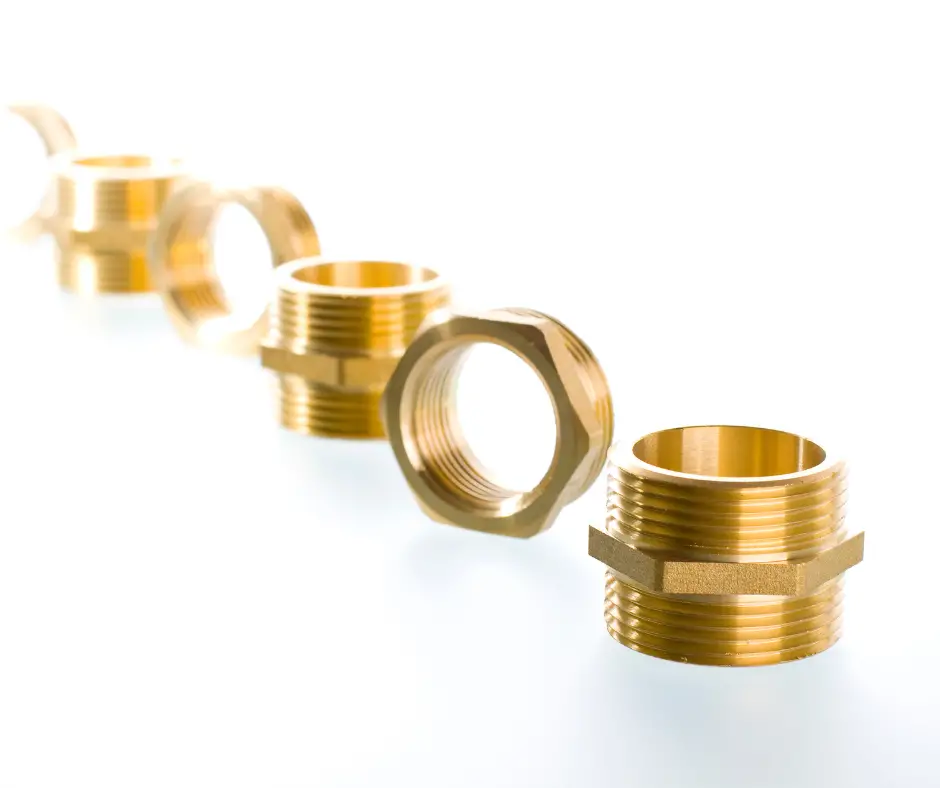 Once you have the Ayleid Retractable Garden Hose Reel mounted to its bracket, you'll find that it won't stay flush against the wall unless you want it to.
For more flexibility, the reel can swivel up to 180 degrees, so you can easily maneuver the hose without being restricted to the way it was initially mounted.
Along with the built-in hose, there will also be an eight-pattern nozzle included with your order.
You can choose between mist, jet, soaker, flat, center, cone, shower, and triangle settings.
How to Get the Most Out of It
The primary concern of most customers is that the retractable feature of the hose reel is challenging to get the hang of, especially if you expect it to reel itself back in quickly.
To prevent kinks and tangles, you will need to retract the hose so that it can spool adequately.
Also, be sure to prepare for a couple of feet of hose to hang out of the unit, as it won't retract fully.
Also, make sure you mount the bracket on a stud or a thick piece of wood, as the unit becomes very heavy once water enters the hose.
Alternative
One of the most exciting alternatives to this retractable hose reel is the Giraffe Wall Mounted Garden Hose Reel.
It has a very similar design with a couple of unique differences, including the ability to lock the hose at any length and a faster auto-rewind feature.
You also have the option to choose between a 65' and a 90' model, depending on how much hose you want to have available.
A Helpful Video on the Ayleid Retractable Garden Hose Reel
Verdict
We hope you've enjoyed this Ayleid Retractable Garden Hose Reel review. This reel is a reliable option for homeowners searching for a convenient device that will allow them to store and use a garden hose easily.
With a removable mounting system and the ability to have the unit swivel up to 180 degrees, you'll have plenty of versatility when working in your back or front yard.